Is someone spamming your inbox, asking you for your free stuff, irritating you ??
Here is the ULTIMATE solution : Block the user !
If you are wondering how to block a particular user, these are the steps you will have to follow !
STEP 1 : Go to Your Friends in My Profile section.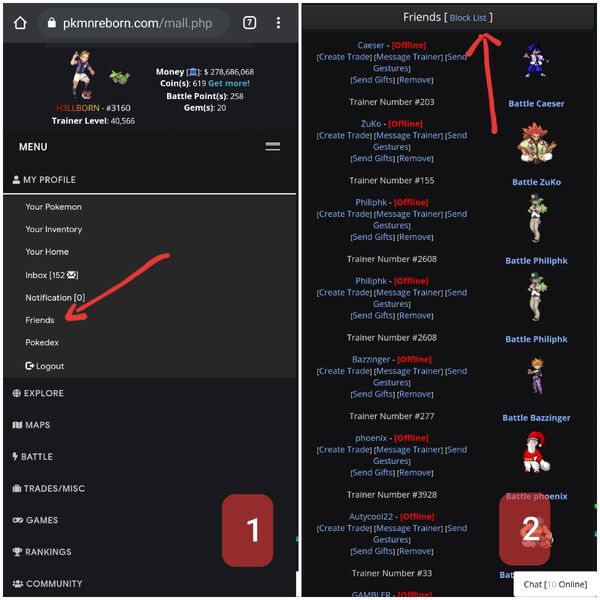 STEP 2 : Click block list button seen next to Friend
STEP 3 : On the page that appears, click Add player button seen next to Ignore List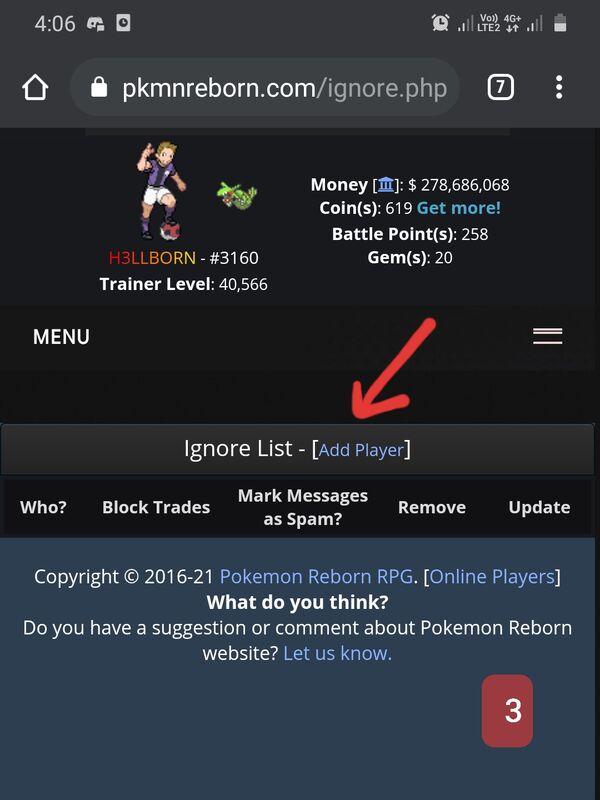 STEP 4 : Type the username of the player and block the user !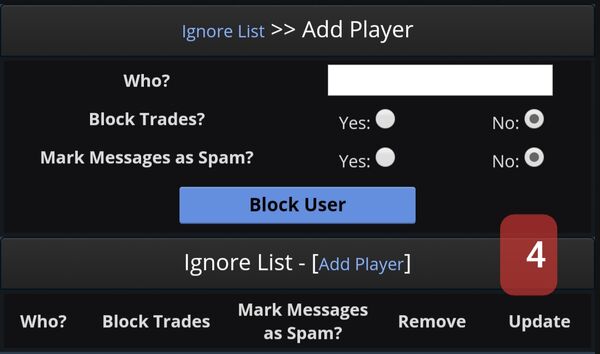 HAVE PEACE AT POKEMON DUSK REBORN !